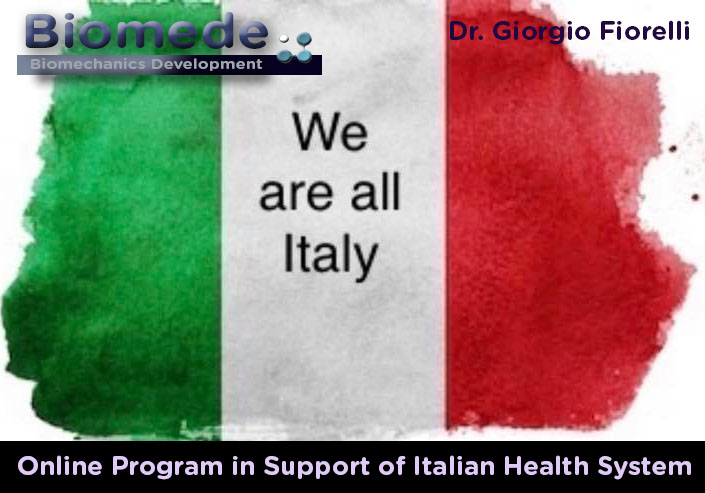 You can support the Italian Health System by signing up for the following online courses.

Click below for more info and online registration.
More courses and initiatives will be added possibly in the next weeks.
We will also donate the amount of 50CHF for every Biomechanics Online Textbook Base Contract
we will sell from now to the end of April.
Video Message from Dr. Giorgio Fiorelli